---
BIRC NEWS
---
CIHR Success
Congratulation to BIRC Researchers on their successes in the Fall 2020 CIHR Project Grants competition!
Maria Drangova (Allan Skanes): "Contact force controller to eliminate the effects of motion during cardiac radiofrequency ablation" 
John Ronald (Greg Dekaban, Paula Foster, Timothy Scholl, Jonathan Thiessen, Justin Hicks, Mansour Haeryfar): "Development of molecular imaging tools to monitor the fate of an off-the-shelf chimeric antigen receptor natural killer (CAR-NK) cell immunotherapy for breast cancer". 
John Ronald (co-applicant with Michael Boffa (PI) and David Hess): "Development of a novel therapy to prevent breast cancer metastasis: modulation of TAF1, a master regulator of extracellular proteolysis".  
---
Congratulations
Congratulations to Qin (Daisy) Sun, PhD candidate, on receiving a third place award from the Molecular Imaging in Nanotechnology and Theranostics Interest Group (MINT IG) at the World Molecular Imaging Congress 2020 for her presentation titled "Developing magnetic resonance reporter gene imaging: trajectory analysis of co-expressed magnetosome genes mamI and mamL".
---
January 4, 2021
Welcome to Medical Imaging
Dr. Amir Awwad (Diagnostic Radiologist) – Dr. Awwad is a Cardiothoracic Radiologist who joins the Department of Medical Imaging as an Assistant Professor.
---
---
EVENTS 
---
PET/MR Seminar Series (PeMS) 2020-21 
March 3, 2021, at 4PM
Tracy Ssali will present her talk entitled "Validation of ASL for Detection of Perfusion Abnormalities in Dementia: Comparison to the Gold Standard".
For Zoom link please email westernubirc@uwo.ca
---
ImNO 2021
The 19th Annual ImNO Symposium will be virtual this year and held on March 23 and 24, 2021. This annual open meeting of Imaging Network Ontario (ImNO) brings together best-in-class physicians, technologists, researchers, healthcare professionals and trainees. Abstract Deadline has been extended until Friday, December 18th, 2020 (23:59 Pacific Time)
---
ISMRM & SMRT 2021
The ISMRM & SMRT 2021 Annual Meeting and Exhibition Symposium will be held from May 15-20, 2021 in Vancouver, B.C.. A Hybrid Experience: In person and online sessions. Abstract submission deadline is December 16, 2020. 
REGISTRATION AND MORE INFORMATION 
---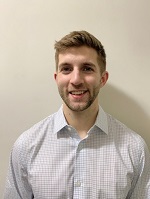 Christopher Smith PhD Candidate Learn more