BIRC NEWS
---
November 3, 2020
2020 Dean's Awards of Excellence – Faculty Research
Congratulations to Dr. Paula Foster, Robarts Imaging Scientist, for receiving the 2020 Dean's Award of Excellence: Faculty Research
Paula is the Leader of the Cellular and Molecular Imaging group at Robarts, and the Director of the Collaborative Graduate Program in Molecular Imaging. Her research focusses on cellular MRI for immune and cancer cell tracking, and more recently, she is the Canadian leader in the new technology of magnetic particle imaging. She is also an outstanding mentor for her students and is a champion of diversity and inclusion in imaging.
Follow Paula on Twitter @PJ_Foster, and her research group at @RobartsCMIGroup.
---
October 28, 2020
EU Joint Programme on Neurodegenerative Disease (JPND) Research in Partnership with CIHR
Congratulations to Dr. Udunna Anazodo (Canadian partner, site PI) and Dr. Justin Hicks (co-applicant) on their recent grant award. The project, titled DEBBIE, is to develop a non-invasive biomarker for early blood-brain barrier breakdown in Alzheimer's. The project was one of 12 that were recommended for funding by an independent, international Peer Review Panel based on scientific excellence with input from the JPND advisory board on patient and public involvement
---
EVENTS 
Medical Imaging Presentations
Department of Medical Imaging faculty will present at an online seminar on December 9th at 12 noon.  They will introduce themselves and their research interests to all Imaging researchers in London to build new collaborations. For access to the online seminars please email westernubirc@uwo.ca for details. 
Dr. Michael Jurkiewicz – Novel PET/MRI Approach to Seizure Characterization in Pediatric Medically Refractory Epilepsy
Dr. Derek Cool – 3D ultrasound and fusion imaging for cancer tumour ablation and other interventional radiology procedure
Dr. Leo Leite - Interventional Radiology: areas for innovation and how it can help your research
---
BIRC Seminar Series - December 10th, 12 noon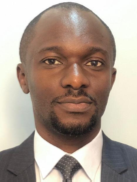 Akin Orunmuyi, MBBS (Department of Radiation Oncology, Medicine & Nuclear Medicine Department, University College Hospital, Ibadan, Nigeria will present his talk titled "Enabling Molecular Imaging in Africa". Please contact westernubirc@uwo.ca for the Zoom link
---
ImNO 2021
The 19th Annual ImNO Symposium will be virtual this year and held on March 23 and 24, 2021. This annual open meeting of Imaging Network Ontario (ImNO) brings together best-in-class physicians, technologists, researchers, healthcare professionals and trainees. Abstract submission is now open until December 4, 2020
---
Meet our Featured Researcher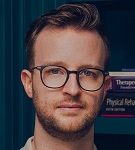 Dr. Harry Marshall
Artificial intelligence (AI) has been a hot topic in radiology for several years, inspired by impressive achievements in non-medical image analysis over the past decade. The motivations for applying AI in radiology are numerous; AI may be able to complement the radiologists' expertise and result in improved accuracy of detection and characterization of findings, aid interpretation, and increase efficiency via automation.... Read more
---