BIRC NEWS
---
First magnetic particle imaging paper in Canada published by Robarts Cellular and Molecular Imaging Group
In a first-in-Canada study led by Olivia Sehl and Dr. Paula Foster, magnetic particle imaging (MPI), together with iron-based magnetic resonance imaging (MRI) and fluorine-based MRI, was used to demonstrate quantitative monitoring of mesenchymal stem cell engraftment and the resulting inflammation over time. This is the first paper to combine these imaging technologies to study the fate of two different cell populations (MSCs and macrophages) simultaneously in vivo. This is also the first publication to feature MPI data acquired at a Canadian institution, after the installation of an MPI system at the Robarts Research Institute in August of 2019.
https://www.ncbi.nlm.nih.gov/pmc/articles/PMC6935990/
---
CIHR Grant awards
Dr. Ting-Yim Lee - "Selective Brain Hypothermia via Intranasal Cooling to Limit Brain Injury Post Cardiac Arrest"
Dr. Aaron So - "Multi-centre diagnostic performance of dynamic CT perfusion for functional assessment of multi-vessel coronary artery disease with dense coronary calcification"
Dr. Rob Bartha (co-investigator, PI Dr. Neil Duggal) - "The Role of Neural Plasticity in Rehabilitation for Reversible Spinal Cord Compression in Elderly Patients"
---
---
Meet our Featured Researcher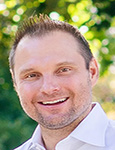 Dr Jurkiewicz is a Neuroradiologist at London Health Sciences Centre, Associate Scientist at Lawson Health Research Institute, and an Assistant Professor of Medical Imaging at Western University with cross appointments in Medical Biophysics and Clinical Neurological Sciences. He is leading a project using PET/MRI for seizure localization in children with epilepsy and is a member of several research teams, including ones examining brain health and neurodevelopmental outcomes in preterm delivery, the clinical course of optic gliomas in children with neurofibromatosis type 1.
https://www.researchgate.net/profile/Michael_Jurkiewicz
EVENTS 
---
PeMS PET/MR Seminar Series - March 4th at 4:00 pm
The March PeMS seminar will take place in Shuttleworth Auditorium, SJHC on March 5th at 4:00 pm. 
Qi Qi, PhD candidate, will be presenting his talk on Functional Imaging (CEST)
---
GENERATION VAPE
Generation Vape: The new era of lung injury
When: Tuesday, March 10th, 2020 at 7:00 p.m. 
Where:
Lecture Theatre, Museum London (421 Rideout St)
---
IDSTEM 
Inspiring Diversity in STEM 2020 Conference
When: Saturday, March 21st to Sunday, March 22nd, 2020
Where:
Health Science Building and FIMS and Nursing Building
---
ImNO 2020
18th Annual Imaging Network Ontario (ImNO) Symposium
When: Thursday, March 26th - Friday, March 27th, 2020
Where: Chestnut Residence & Conference Centre, Toronto, Ontario
---
Save the date - LIDD 2020
London Imaging Discovery Day
When: Thursday, June 18, 2020, Full Day
Where: Darryl J. King Student Life Centre, King's University College
---