BIRC News
WMIC 2019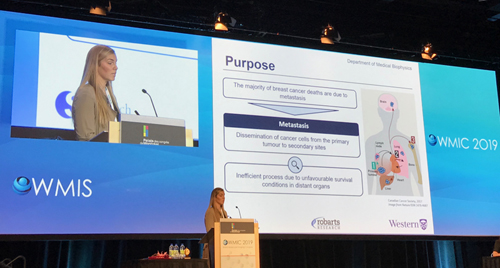 ---
Biomarker could bring earlier detection of heart disease - July 10, 2019 - CTV News
At the Lawson Health Research Institute they're trying to save lives by detecting heart disease faster
---
Meet our Featured Researcher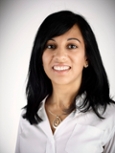 After completing medical school at the University of Alberta in 2001, Dr. Zahra Kassam finished her residency training in 2006 here at Western University.  She then traveled to California where she completed a fellowship in Body Imaging at Stanford University in 2007.
Prior to medical school, Dr. Kassam studied Medical Sciences at the University of Calgary as part of the Cellular, Molecular, and Microbial Biology Honours Program.
Dr. Kassam was appointed as an Associate Professor in the Department of Medical Imaging in 2016, and currently serves as the Division Head of Body Imaging. She has served as the Southwest Imaging Lead for Cancer care Ontario and is an Associate Scientist at Lawson Research Health Institute.  She is active in leadership roles within Imaging Societies such as RSNA and the Society of Abdominal Radiology (SAR), where she is a member of the Disease Focused Panels on Rectal Cancer imaging and Hepatic Imaging (LI-RADS).
Dr. Kassam's clinical and research interests are in Abdominal and Pelvic MRI, focusing on Oncologic imaging. Her special areas of interest include Rectal and Prostate Cancer MRI, Hybrid Imaging, Hepatic Fibrosis and MR Elastography. (see link below)...
https://www.researchgate.net/scientific-contributions/2078240152_Zahra_Kassam
BIRC Events 
---
CAMBR Distinguished Lectureship/Physics & Astronomy Colloquium
November 6th at 1:30 pm
Dr. Milica Radisic will present her talk titled "Biowire models of healthy and diseased myocardium" at Western University, Physics & Astronomy Seminar Room 100 on November 6th at 1:30 pm 
---
PeMS PET/MR Seminar Series - Nov. 6th at 4:00 pm
The November PeMS seminar will take place in Shuttleworth Auditorium, SJHC on Nov 6th at 4:00 pm.
Tracy Ssali, PhD Candidate, will be presenting her talk on Perfusion Imaging

---
Meet our Featured Trainees