---
BIRC NEWS
---
Technique gives new insight on brain disorders
A new technique that flattens the wrinkles and folds in the brain's hippocampus for a 2D view could make it easier to understand brain disorders LEARN MORE HERE
---
2021 CIHR Project Grant Success
Paula Foster
(co-applicants – Adam Shuhendler, Greg Dekaban, Carlos Rinaldi, Tim Scholl) for her grant titled "Development of magnetic particle imaging for in vivo cell tracking"
John Ronald
(co-applicants – Greg Dekaban, Mansour Haeryfar, Tim Scholl, Jonathan Thiessen, Justin Hicks) for his grant titled "Development of molecular imaging tools to monitor the fate of an off-the-shelf chimeric antigen receptor natural killer (CAR-NR) cell immunotherapy
Donald Welsh
(co-applicants – Mamadou Diop, Christopher Ellis, Daniel Goldman) for his grant titled "Reimagining O2 demand-to-O2 supply coupling in the microcirculation cellular mechanisms to disease application
Shawn Whitehead
(co-applicants - Greg Dekaban, Ting-Yim Lee) for his grant titled "Evaluationg the relationship between age-dependent white matter microglia activation and post-stroke cognitive impairment
---
2021 Ontario Research Fund Award
Congratulations to Aaron Fenster, PhD & Fenster Translational Lab who have been awarded a $2.65Million Ontario Research Fund – Research Excellence to continue their groundbreaking imaging research to advance innovation and advance 3D testing for personalized medicine
---
2021 Awards of Excellence
Congratulations to Drs. Keith St. Lawrence and Jonathan Thiessen on their CFI grant award for their project titled "Revealing the Functional and Molecular Mechanisms of Brain Disease with Better Imaging Tools" and receiving the Schulich Award of Excellence for Faculty: Team Award. 
More information HERE
---
New Frontiers in Research Fund 2020 Exploration
Congratulations to Justin Hicks PhD, Leonard Luyt PhD and Dr. Shehzad Ali on their NFRF grant award for their project titled "Assessing and addressing barriers for rural and remote Canadian communities to access nuclear molecular imaging of dementia" 
---
---
Events
---
Indigenous Canada Course 
Join a Western-wide study group surrounding the Indigenous Canada Course offered by The University of Alberta through Coursera. We start August 9th! All are welcome!

This will include end of week discussions for those interested, interactive discussions and conversation on discord with channels dedicated to each module as well as other topics surrounding Indigenous Ways of Knowing and Doing, Indigenous culture, history and present-day affairs.

This is a 12-week course and you can also study at your own pace and take part in the online discussion and community!

Enroll for the course for free:
    https://www.coursera.org/learn/indigenous-canada
and join the discussion on discord for online and live group discussions, events
and more!
    https://discord.gg/dwn8tu5Md8

This study group is brought to you by:
CREDIT (Council On Reforming EDI For Trainees) of Schulich School of Medicine and Dentistriy, PAW (Postdoctoral Association of Western) and The Indigenous Curriculum Committee of The Faculty of Health Sciences.. 
WMIC 2021 
The 2021 World Molecular Imaging Congress will be held in Miami, Florida from October 6-9, 2021 both in-person and virtually. Late breaking abstracts can be submitted until August 6, 2021. 
---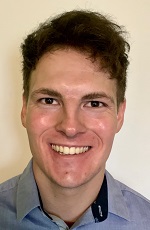 Haris Smailovic Learn more