---
BIRC NEWS
---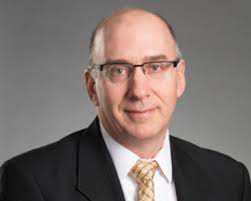 Congratulations to Robert Bartha, PhD, who has been appointed as Vice Dean, Research & Innovation, Schulich School of Medicine & Dentistry effective September 6, 2022, to September 5, 2027. FULL STORY HERE
---
---
ImNO 2023, 
March 23-24th, 2023, London, Ontario Abstract Submission opens: October 10, 2022, 1-page abstract submission deadline: December 2, 2022
MORE INFORMATION HERE
ISMRM-ESMRMB & ISMRT 32nd Annual Meeting, June 3-8, 2023, Toronto, Ontario
SNMMI, June 24-27, 2023, Chicago, IL, USA 
BioEM 2023, June 18-23, 2023, Oxford, England
WMIC 2023, September 5-9, 2023, Prague, Czech Republic
---
Seminar Series presentation slides available
June 3rd, 2022 Seminar Series: Dr. Mohammad Mehrmohammadi's presentation titled "Light and sound work together to enable the next generation of intellingent theranostic systems" slides are now available HERE
Events
BIRC Newsletter 2022 - Issue 7
The BIRC Newsletter (2023 - Issue 7) is available
HERE
---
PeMS Seminar Series
Praveen Dassanayake will be giving a talk titled PET/MR for Neuroinflammation on February 1st, 2023 at 4pm. The presentation will take place in person in E1 Room 126/128 at St. Joseph's Hospital. Pizza and refreshments will be provided. To join via Zoom please contact westernubirc@uwo.ca
---
Seminar Visiting Professor
Dr Sarah Svenningsen Assistant Professor, Tier 2 Canada Research Chair, McMaster University, will be presenting her talk titled "Imaging to Better Understand the Pathophysiology of Asthma and Mechanisms of Treatment Response" on February 8th, 2023 at 1pm in the Fisher Conference Room (1st floor by front door) at the Robarts Research Institute. The seminar is hosted by APILab, the Robarts Research Institute, the Department of Medicine, Division Respirology and the Department of Medical Biophysics, Schulich School of Medicine & Dentistry, Western University
---
PRECLINICAL IMAGING CONSORTIUM
The 6th annual Preclinical Imaging Consortium (formerly Midwest Preclinical Imaging Consortium) will take place on Wednesday, May 10 through Friday, May 12, 2023 at Michigan State University, East Lansing, MI.
Registration HERE and more information HERE
---