Message from the Director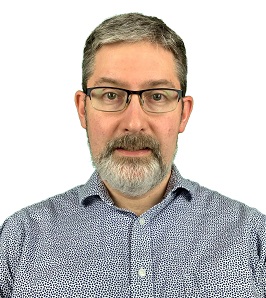 Welcome to the website of the Biomedical Imaging Research Centre! You can also find us on Twitter @westernuBIRC and Facebook (Biomedical Imaging Research Centre).
We are a virtual research centre, but our members are real and located in 
London, Ontario
,
Canada, which is situated on the traditional territories of the Anishinaabeg, Haudenosaunee, Lenaapeewak and Chonnonton peoples on lands connected with the London Township and Sombra Treaties of 1796 and the Dish with One Spoon Covenant Wampum. This land continues to be home to diverse Indigenous Peoples (First Nations, Métis and Inuit) whom we recognize as contemporary stewards of the land and vital contributors of our society. We are weaving in the fabric of our Centre, core values that foster truth and reconciliation with Indigenous nations, especially in the context of cooperatively establishing and maintaining a mutually respectful framework for biomedical imaging advancements.
Our faculty members are internationally recognized in the development and application of advanced imaging technologies to study human health and disease. Our expertise ranges from designing genetically engineered models and bioengineered contrast agents for molecular imaging, to implementing machine learning and artificial intelligence in high-throughput image analysis, and to translational imaging research in cognition and neurological disorders, cardiac and vascular diseases, musculoskeletal disease, pulmonary disease, and cancer.
The membership of BIRC consists of a broad ranging group of imaging researchers. They are biomedical imaging trainees, scientists, professors and clinicians and, at times, all of the above! Biomedical imaging is everywhere these days, so our imaging researchers are found integrated in institutions across the city of London, that is:
This means that our faculty, staff, students and residents are provided with access to and training on cutting edge Imaging infrastructure that is unparalleled in Canada. This ranges from an ultra high field human MRI scanner unique in Canada at the Robarts Research Institute, to Canada's first PET/MRI hybrid imaging system at the Lawson Health Research Institute, to state-of-the-art vascular imaging systems at Robarts and Lawson, and to the preclinical ImPaKt Facility at Western. Recently, a suite of ultra-fast CT scanners were installed in the London hospitals and Robarts that enable seamless translation of imaging research and innovation to the clinic. The city has also started to rejuvenate the entire clinical MRI fleet bringing state-of-the art technology to service the health care region and allow close collaboration with research platforms.
BIRC has great interest in training the next generation of imaging researchers and supports programs and initiatives that turn our graduate students in biomedical imaging leaders and innovators. Many participate in multidisciplinary training programs, such as the Collaborative Graduate Specialization in Molecular Imaging, the Collaborative Graduate Specialization in Musculoskeletal Health Research, and the Graduate Programs in Neuroscience and Biomedical Engineering. BIRC also encourages our trainees` participation in the annual Imaging Network of Ontario conference, where students and faculty from Imaging communities across Ontario share their latest research advances.
Promoting equity, diversity and inclusion in London, Ontario`s imaging community is an important dossier of the center and our members get involved in local initiatives dedicated to empowering and supporting women in STEM across the city. BIRC continues to endorse the Dimensions EDI Charter, which aims to address obstacles faced by all those who identify as women, Indigenous people, racialized people, members of the LGBTQA2+ communities and people with disabilities at postsecondary institutions.
Our Strategic Plan, "BIRC: 2020 and Beyond", will guide us as we now contemplate a center renewal.
As the new director, I aim to develop BIRC as a research center, especially in the virtual center sense of the word. The clear intent to create something that will be a unifying force between the imaging researchers and clinicians of the multiple imaging research sites and clinical imaging sites of London.
I'm hoping to achieve this by creating official opportunities for the city-wide imaging folks to participate in defining the very fabric of the virtual research center and to take on roles that will bring it to life.
The metaverse is coming, whether we like it or not. One thing the London imaging scientists and clinicians have in common is the need for some virtual frontage as we present ourselves to an increasingly connected world beyond what webpages have offered in the past. I would like BIRC to be the rally point for London imaging's metaverse readiness. The aim is to lay the ground work toward developing virtual infrastructures in which researchers, trainees, clinicians and industry partners can work together to accomplish what is impossible in physical facilities.
Our London imaging researchers also all need greater access to data. I will work in collaboration with other leaders to unlock our academic hospitals' imaging data for research purposes as other cities have done, in order to maintain and further our competitive edge in the imaging world and to enhance our ability to pursue research on a shorter translational path.
It is clear to me that I will need the membership's help if there is any hope of achieving these objectives. Don't hesitate to let me know if you have ideas or expertise in any of the dossiers mentioned and if you are willing to pick up a virtual shovel!
Looking forward to the adventure,
Jean Théberge, Ph.D., FCCPM
Director, Biomedical Imaging Research Centre, Western University.
Medical Physicist, Dept. of Medical Imaging, St. Joseph's Health Care London.
Associate Professor, Depts. Medical Imaging, Medical Biophysics and Psychiatry, Western University.
Scientist, NeuroPsychiatry Imaging Lab, Imaging Division, Lawson Health Research Institute.