Message from the Director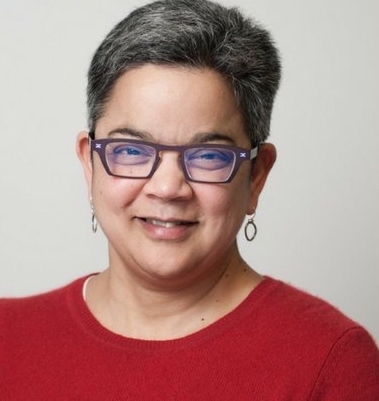 Welcome to the website of the Biomedical Imaging Research Centre! You can also find us on Twitter @westernuBIRC and Facebook (Biomedical Imaging Research Centre).
We are a virtual research centre in London, Ontario, situated on the traditional territories of the Anishinaabeg, Haudenosaunee, Lenaapeewak and Attawandaron peoples. This territory is covered by the Upper Canada Treaties.
Our faculty members are internationally recognized in the development and application of advanced imaging technologies to study human health and disease. Our expertise ranges from designing genetically engineered models and bioengineered contrast agents for molecular imaging, to implementing machine learning and artificial intelligence in high-throughput image analysis, and to translational imaging research in cognition and neurological disorders, cardiac and vascular diseases, musculoskeletal disease, pulmonary disease, and cancer.
Our Imaging research and clinical faculty members are highly integrated across the city of London: at Western University, the Robarts Research Institute, the Lawson Health Research Institute and the London hospitals: St Joseph's Health Care London and the London Health Sciences Centre. In this way, our faculty, staff, students and residents are provided with access to and training on cutting edge Imaging infrastructure that is unparalleled in Canada. This ranges from Canada's highest-field human MRI scanner at the Robarts Research Institute, to Canada's first PET/MRI hybrid imaging system at the Lawson Health Research Institute, to state-of-the-art vascular imaging systems at Robarts and Lawson, and to our new preclinical ImPaKt Facility at Western. Recently, a suite of ultra-fast CT scanners were installed in the London hospitals and Robarts that will enable seamless translation of imaging research and innovation to the clinic.
BIRC is also invested in training programs and initiatives to ensure our graduate students will be the future leaders in imaging research and innovation. Many participate in multidisciplinary training programs, such as the Collaborative Graduate Specialization in Molecular Imaging, the Collaborative Graduate Specialization in Musculoskeletal Health Research, and the Graduate Programs in Neuroscience and Biomedical Engineering. In 2020, BIRC will be an official partner in the annual Imaging Network of Ontario conference, where students and faculty from Imaging communities across Ontario share their latest research advances.
We also are involved in an exciting new initiative that promotes equity, diversity and inclusion in London, Ontario; the London, ON pod of 500 Women Scientists (@500WS_LondonON), a student-led group dedicated to empowering and supporting women in STEM across the city. And BIRC is excited to endorse the new Dimensions EDI Charter, which aims to address obstacles faced by all those who identify as women, Indigenous people, racialized people, members of the LGBTQA2+ communities and people with disabilities at postsecondary institutions.
We completed our Strategic Plan, BIRC: 2020 and Beyond, and look forward to an exciting future of Imaging research in London, ON!
Savita Dhanvantari, PhD
Director, Biomedical Imaging Research Centre
Assistant Professor, Depts of Medical Biophysics and Pathology and Laboratory Medicine
Western University
Assistant Director and Scientist, Metabolism/Diabetes and Imaging Research
Lawson Health Research Institute